First Ever Jamaica Cannabis Cup
November 20, 2015
The first ever Jamaica Cannabis Cup was held November 12-15, 2015 in Negril Jamaica.
High Times even coined a new term for the occassion, calling the event the "World Cannabis Cup" in apparent reference to the fact that it was held outside the US (they also mentioned that the newly termed "World Cannabis Cup" was previously held in Amsterdam).
The Jamaica Cannabis Cup - or the World Cannabis Cup, or whatever you want to call it - is the de facto replacement for High Times' version of their long-running Amsterdam Cannabis Cup.
High Times teamed up with Rastafari Rootzfest to host the Jamaica event, apparently due to the nature of Jamaica's brand new cannabis laws.
Jamaica legalized cannabis in 2015, but public consumption events are limited to practitioners of the Rastafari religion
Foreigners attending the four day event typically began their Jamaican journey by flying into Montego Bay, then taking the long automobile ride to the city of Negril. The event was held at Negril's Long Bay Beach Park, which is inside Seven Mile Beach.
WHY JAMAICA IS VERY DIFFERENT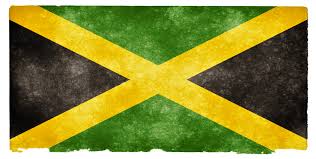 In the USA, the availability of retail cannabis is growing along with legal recreational use.
But there is a severe shortage of 420-friendly consumption spaces.
USA -- Easy to Buy, Hard to Smoke
Try planning an out of town excursion to a US-based Cannabis Cup, and you'll be hard pressed to find a cannabis friendly hotel. And if you're lucky enough to find one, you'll most likely have to pay through the nose for the privilege.
Additionally, once the doors close for the day at a US-based Cannabis Cup, you're left really with little to no choice of where you can go to partake.
Not so in Jamaica.
You can smoke at the hotel, on the beach, just about anywhere. True cannabis freedom!